When the disc ruptures and leaks some of its inner material, it can quickly desert from easing daily life to intensifying a nerve, triggering back pain and nerve pain radiating down the legs. Please book an appointment with us at Enhanced Living Chiropractic, serving the regions of Travelers, Simpsonville, Inman, and Greer, SC. Our dedicated chiropractor treats many patients troubled by herniated disc symptoms, restoring their everyday well-being.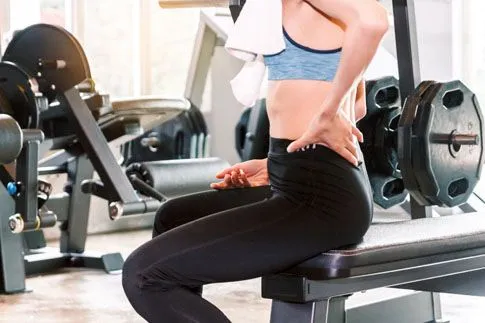 What Is a Herniated Disc?
To help you comprehend what a herniated disc is, you need to understand what a disc is. Discs are rubbery structures between the vertebrae, providing cushion and facilitating the movement of the vertebrae's bodies. A herniated disc is a medical condition anywhere along the spine where one of the rubbery cushions sits between the vertebrae slips or bulges. A slipped disc is a common cause of lower back pain and sciatica. Although bulging discs can initiate excruciating pain, most victims feel better with just a few weeks of chiropractic treatment.
Causes of a Herniated Disc
A slipped or bulging disc occurs when the outer ring becomes weak, allowing the inner portion to slip out. Specific movements may also trigger a slipped disc. For example, lifting huge and bulky objects can significantly strain lower back pain, resulting in a herniated disc.
Individuals undertaking physically demanding jobs demanding a lot of lifting might be susceptible to slipped discs. Individuals struggling with obesity are sensitive to herniated discs because their discs must support the extra weight. Prevailing weak muscles and a sedentary lifestyle contribute to the culmination of a bulging disc or herniated disc.
Herniated Disc Symptoms
The lower back is a region commonly suffering from slipped discs. The spinal system is an intricate network of nerves and blood vessels. A slipped disc exerts additional pressure on the prevailing nerves and muscles surrounding it. These symptoms include:
Pain that radiates to your arms or legs
One side of the body experiences pain and numbness
Aggravated night pain or undertaking specific movements
Intense for long periods pain after sitting or standing
Tingling or burning sensations in the affected regions
Unexplained muscle weakness
How Does Our Chiropractor Treat a Herniated Disc?
Our chiropractor uses natural solutions to treat a herniated disc. The most administered chiropractic technique is a chiropractic adjustment. The chief role of these adjustments is readjusting your spinal bones and joints. Spinal manipulation eliminates misalignments that may exert pressure on the spinal nerves.
Schedule an Appointment with Us
Is the herniated disc disrupting your everyday activities? Instead, book an appointment with our chiropractor at Enhanced Living Chiropractic in Travelers, Simpsonville, Inman, and Greer, SC, to sample our non-invasive treatment approach to slipped disc pain. Call our office at (864) 848-0640 to schedule an appointment.